These Tweets About Khloe Kardashian's Baby Bump Will Have You Saying 'Same'
By
|
Since announcing to the world that she was pregnant in an adorable Instagram post, Khloe Kardashian has been laying low. But people are still freaking out over her news, and they just can't get over how damn cute Khloe Kardashian's baby bump is! They also seem to be genuinely happy for Khloe and Tristan, especially given how much Khloe has wanted a baby. Twitter about lost it's damn mind over the news. Social media is the best for stuff like this.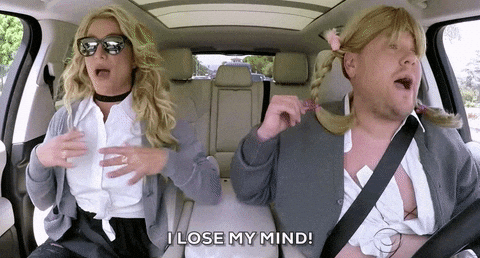 Image: Giphy
Khloe Kardashian's baby bump showed up in true Kardashian fashion on Instagram, rocking Calvin Klein with Khloe rocking those fierce nails.
Most people were pretty sure she was pregnant. But the confirmation from Khloe and Tristan was still met with lots of love, support, and pandemonium on social media. It's impossible to round-up all the tweets, but here are some of our favorites.
https://twitter.com/beccikirkx/status/943617232646688769
This, exactly! Any time someone we know (or don't) gets pregnant with a baby they really, really wanted, it's exciting.
Honestly, we've followed her life more closely than some of our actual friends, so this makes sense.
IT'S ALL HAPPENING!!!
We're not even pregnant and same. It feels like we can finally breathe just knowing it's true.
Admittedly, the bar is set pretty low for this shitastic year, but it is nice to go out on some good news for a change.
Any day now, Kylie. The thunder has been stolen, but you can get it back!
Seriously though, be next Kylie.
https://twitter.com/OhItsJadeee/status/943616355005272066
It's being happy for someone finally getting what they've wanted for so long! It is very emotional, tbh.
You KNOW people are going to be glued to social media to see the last day of their Christmas card countdown.
It's been a rough year, and even if you don't care for the Kardashians, you have to admit that Khloe's bit of good news stirred up some happy feelings. Congrats to the growing family!
(Image: Instagram / @khloekardashian)